An Honest Debate on Homosexuality: Jennifer Wright Knust vs. Robert Gagnon...and the winner is...My Take: The Bible's surprisingly mixed messages on sexuality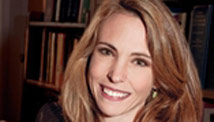 Jennifer Wright Knust is author of Unprotected Texts: The Bible's Surprising Contradictions about Sex and Desire.
By Jennifer Wright Knust, Special to CNN
We often hears that Christians have no choice but to regard homosexuality as a sin - that Scripture simply demands it.
As a Bible scholar and pastor myself, I say that Scripture does no such thing.
Read the full story at www.VirtueOnline.org