March For Life 2014: Thousands Brave Freezing Temperatures To Protest Abortion
THE INQUISITOR
www.inquisitr.com/
Jan. 22, 2014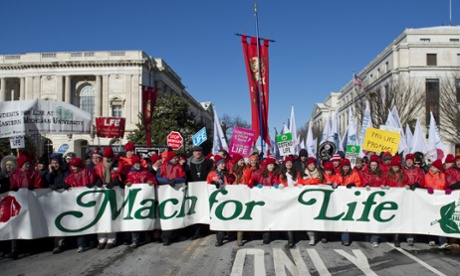 March for Life 2014
The March for Life 2014 drew thousands, who braved the freezing temperatures to express their opposition to abortion on the anniversary of Roe v. Wade.
The 41st March for Life, held on each year since the momentous decision by the Supreme Court to legalize abortion, was once again attended by thousands, but this time they had one of the biggest winter storms to contend with, however, this didn't stop any of the many young people attending the event.
Not even snow and single digit temperatures could stop hundreds of thousands to participate in the March for Life 2014.
Read the full story at www.VirtueOnline.org