Episcopal Woman Priest Says She Supports Polygamy
By David W. Virtue
www.virtueonline.org
December 18, 2013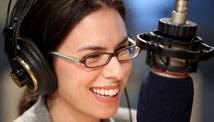 An Episcopal woman priest said she learned to love polygamy. When she heard a federal judge had struck down part of Utah's polygamy law last week. she gave a little squeal of delight.
"To be clear, I'm an Episcopal priest, not a polygamist. But I've met the family who brought the suit, and these people changed how I think about plural marriage," the Rev. Danielle Elizabeth Tumminio wrote in an Opinion piece for CNN. She is a self-described theologian, certified life coach and spinning instructor, and the author of
God and Harry Potter at Yale: Teaching Faith and Fantasy Fiction in an Ivy League Classroom.
"Before I met the Browns - made famous by the reality television show 'Sister Wives' - I had the kind of reaction most modern-day Christians would have to their lifestyle: Polygamy hurts women. It offers girls a skewed perspective of who they can be. It happens on cultish compounds. It's abusive.
Read the full story at www.VirtueOnline.org