ENGLAND: Church attendance has been propped up by immigrants, says study
Eastern European and African Christians have helped stem falling congregation numbers, according to research data
Falling attendances at churches have been ameliorated by large numbers of Christian migrants to the UK Church congregation sing hymns
By Ruth Gledhill
THE GUARDIAN
http://www.theguardian.com/
June 3, 2014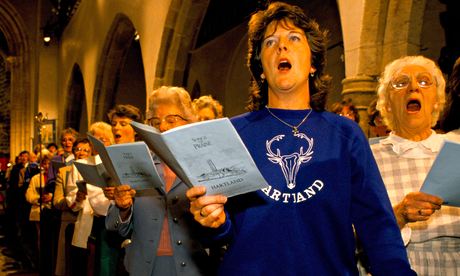 Mass migration of Christians to Britain from countries such as Poland and Romania is among the factors helping to stem the decline in church attendance, according to new figures.
The latest analysis of church membership shows a growth in black-led churches and the mainstream churches' so-called "fresh expressions" movement have also helped curb the rate of decline.
The fall in church membership previously anticipated for 2020 will now not be evident until 2025, according to the research by Peter Brierley, whose second edition of UK Church Statistics, is due to be published soon.
Read the full story at www.VirtueOnline.org